Better services for happier customers?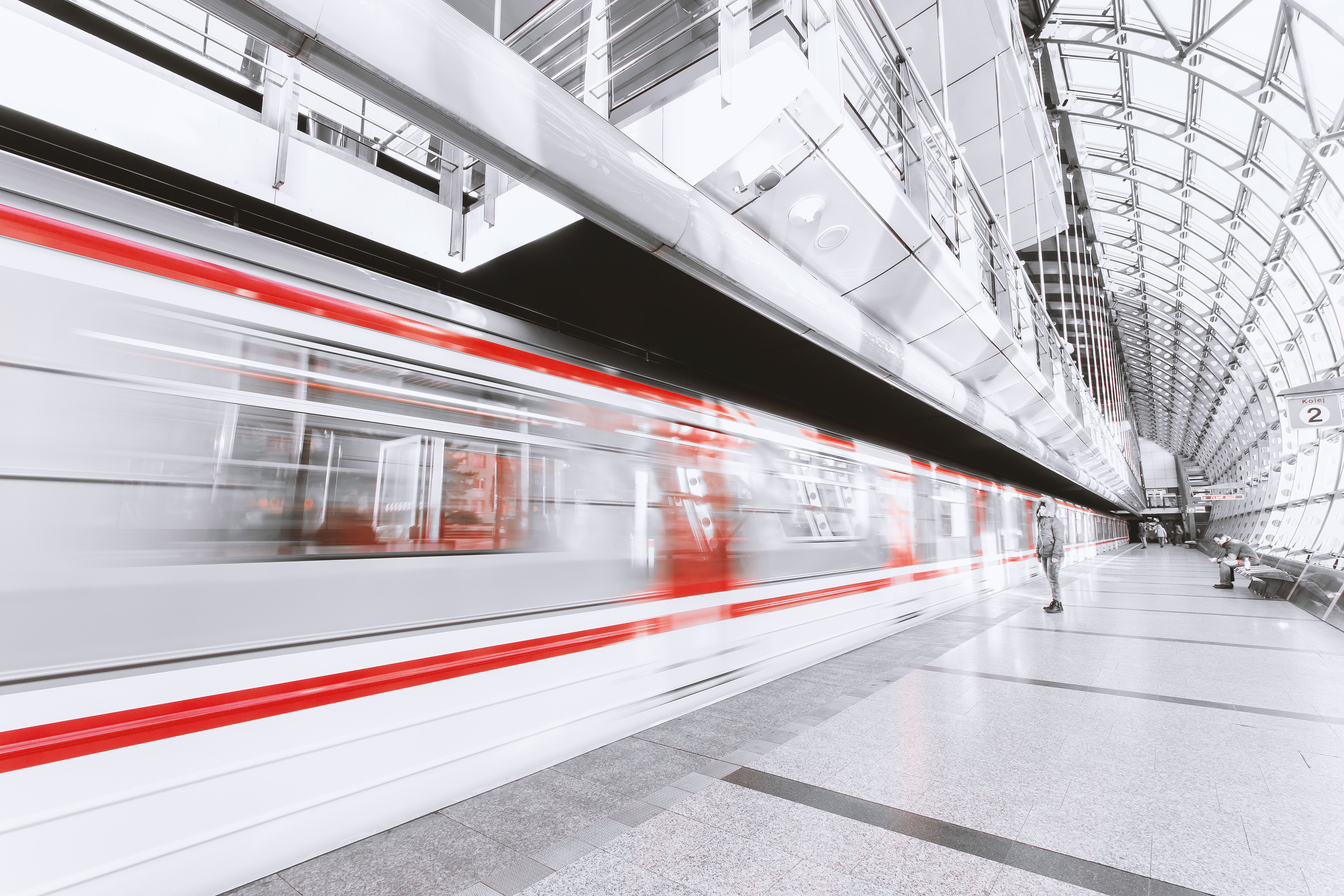 Libor, Executive Director of CER, spoke about increasing the attractiveness of rail for customers at the 6th International Railway Summit in Prague, and about sector expectations regarding the Fourth Railway Package at the 2nd International Railway Summit in Barcelona.
Libor will speak at the 7th International Railway Summit about utilising data more efficiently to achieve better outcomes.
A look at the rail sector… and beyond.
Over the last decade, European rail observers saw a steady passenger market share increase in rail services in the European Union, with a 1.5% average increase per year of rail services demand. 9.7bn passengers were carried in 2016 by the CER members, accounting to roughly 90% of the European rail passenger market. When it comes to high-speed rail, 80% of passengers chose rail over aviation for journeys of up to 2.5 hours.
Europe's rail operators know very well that existing markets can perform even better. New markets could be conquered if the operators are able to take full advantage of the digitalisation of the economy: easier and faster ticketing services integrated with door-to-door solutions for passengers are certainly areas in which many efforts are being made by the sector.
However, it should not come as a surprise that rail services and customer satisfaction also depend on broader basic conditions. While market opening is an essential piece of a wider policy architecture, there are, today, still certain other fragile pillars.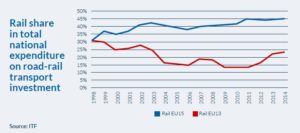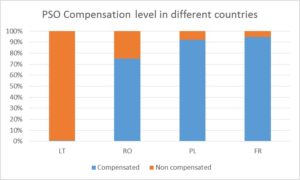 Source graph 1: CER Facstsheet 'The future of transport investments – what MFF do we need?'
Source graph 2: Data used from CER PSO brochure
Adequate funding and effective financing are at the bottom of all problems.
Infrastructure financing has been increasing over the years, and the current Connecting Europe Facility budget helped a great deal to fill the gaps of the past. Yet national rail infrastructure budgets are insufficient, especially in the Eastern part of the EU. On top of that: how can train operators provide high quality rolling stock when public authorities do not respect the financial commitments of public service contracts? Last but not least: how can we expect rail services to be price-competitive versus cars and buses when trains must pay infrastructure charges for every single kilometer of line they travel, when road users don't?
The ones who are looking for polemic objectives should for once not limit their sight to railway companies nor to EU institutions.
For example, the proposal of the European Commission for the next Multiannual Financial Framework seems to confirm the commitment of the EU towards an ever cleaner European transport system, and the proposal on the revision of the road charging directive published in May 2018 (as part of the first Mobility Package) was a big step in the right direction towards guaranteeing a level playing field for all land transport operators. These two dossiers will now be discussed at the Council of the EU by the EU Member States. That will be the place where the real ambitions of EU governments will be measured. What we hear from the rooftops, these discussions may take a different turn.
It is CER's objective to insist on national governments to respond to the Commission's ambition with even greater ambition. National governments need to couple political wisdom with adequate commitments to greening Europe's mobility chain. Being the greenest and safest mode of land transport, rail should be part of the solution.
---
Category: Blog Competition
Tags: better services rail rail sector
---
About the author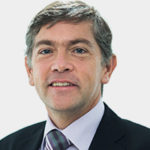 Libor Lochman has been Executive Director of CER since 1st January 2012.
Libor, born in 1963 in Czechoslovakia, graduated at the Transport University in Zilina and has a doctorate in electronics from the West-Bohemian University Plzen. He has a strong background in Control-Command and signalling systems.
Prior to his role as CER Deputy Executive Director and leader of technical affairs (2007-2011), he acted as director of the Railway Test Centre, a facility for testing European rolling stock, infrastructure and signalling components, in Prague (2000-2005).