Disruptive technology and urban rail in the London context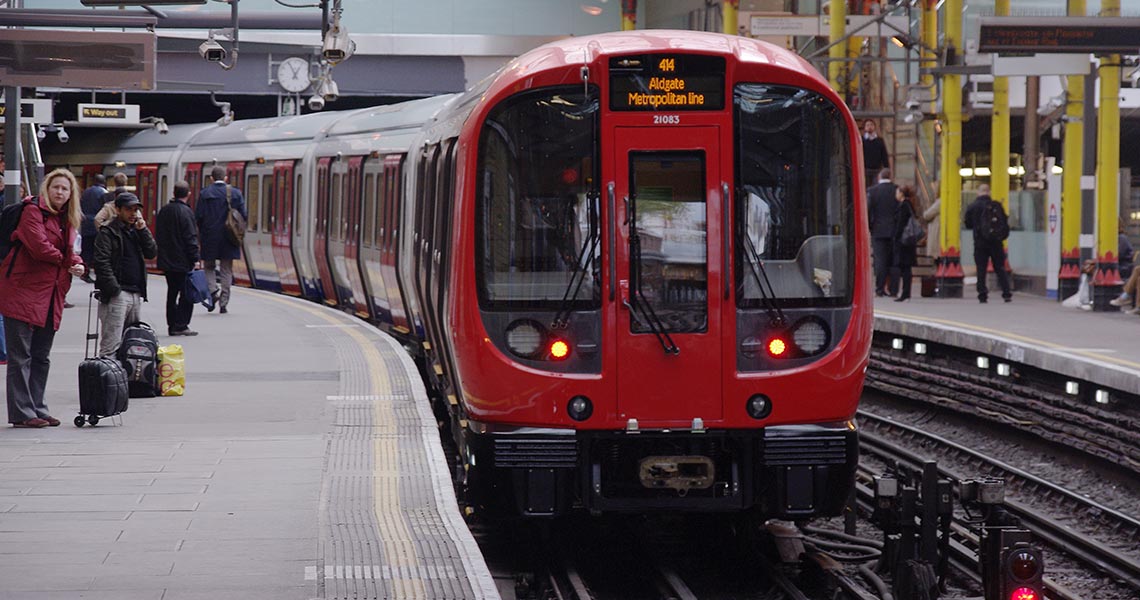 As Director of Strategy for Transport for London, Gareth explored how disruptive technology is changing urban rail within the city at the 4th International Railway Summit in Paris in February 2017.
As a city we are facing some of our biggest challenges to date. London is continually growing, with the population set to rise from 8.6 to 10 million by 2030. We have some of the oldest transport infrastructure in the world which is relied on by millions of people every day. It has never been more vital to invest in transport to support jobs and growth in the Capital. We also need to be keeping pace with technology and the impacts this can have on both public transport and our customers.
We have one of the biggest investment programmes in the world to provide more capacity and reliability for a growing city. We have taken neglected and often unstaffed stations and transformed them into modern and useful parts of the transport system, improving capacity and safety. As demonstrated by the success of the London Overground network which has seen a five-fold increase since we took control in 2007. We are also undertaking one of the largest civil engineering projects in Europe building a new railway for London: Stretching more than 60 miles, the Elizabeth line is expected to carry over 200 million people a year. We are also maximising services on parts of the Tube, using automation and technology to improve the capabilities of services. On the Victoria line – the world's first full-scale automatic railway – we have upgraded the signalling and it will operate 36 trains per hour during peak periods, a level of service which would simply not be possible with traditional signalling and driver operation. We are also using similar automation technology to improve the oldest part of our underground network, the sub-surface lines, with upgraded trains and a complex signalling system we will be able to run an automated service on all four lines.
As well as technology being key to improvements in public transport, technology is creating choice for customers. New approaches to private hire vehicles has made getting from A to B cheaper than ever before. This has culminated in significant increases in vehicles on London's streets, with lower costs and increased options for door-to-door transport appealing to an increasing number of users. Car clubs and car-sharing also mean that people are moving away from sole ownership of vehicles to on-demand services. Today London makes up around 85 per cent of the UK market for car clubs with around 2,700 vehicles and 190,000 users.
On top of these new business models, automated vehicle technology has progressed hugely in the past few years and is already being trialled on London's roads. As a strategic transport authority, we need to understand what it would mean to have vehicles that can run 24/7. Without rest breaks, they have less on-going operational costs and can adapt quickly to changing surroundings.
Increased automation presents a number of new issues that need to be fully considered – such as safety, parking, insurance and responsibility. We need to ensure that we avoid a situation where more intelligent vehicles can be programmed to idle around the city while waiting for customers, or have the potential to stop on roadsides and move off when a traffic warden approaches. We also need to ensure that automation does not suffer from abuse from hackers or cyber criminals.
It can seem an uphill battle keeping up with new technologies and the challenges and opportunities they present but it is one we must be involved in and have now created a new Innovation Directorate to do just that. The Directorate will look at current policy and identifying areas where the latest technology and innovations may be used or abused by new business models. By creating future-proofed policies, we will be able to help shape the emerging market and work productively with private companies.
TfL continues to embrace new technology and is looking at ways to get involved at earlier stages. We are working with suppliers and third parties on trials and identifying ways we could embed this technology within our operations. Through embracing these technologies, TfL hopes to deliver a modern and resilient London that is capable of meeting all the challenges it faces.
---
Category: Blog Urban Mobility
Tags: mobility rail Transport for London urban rail
---
About the author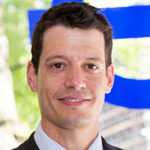 Gareth Powell joined TfL in 2003 from infrastructure consultancy WS Atkins where he spent 2 years as a Senior Consultant before taking the role of Head of Business Performance at TfL. He then took up a number of Director roles including: Director of Business Planning & Performance (3 years), Director of Transformation (1 year) and four years as Director of Strategy & Service Development (S&SD) for London Underground & Chief Operating Officer for London Rail.
As Director of S&SD, Gareth had a wide-ranging brief which included the planning and specification of the organisation's £billion investment programme, defining the organisation's strategy, and planning services to ensure they meet the needs of the millions of customers who rely on TfL's Tube and rail networks every day. In 2013 Gareth's portfolio was extended to include operational responsibility for London Overground, the Docklands Light Railway, London Trams and the Emirates Air Line.
In April 2016 Gareth joined the TfL Executive Committee with responsibility for TfL's overall strategy. This role was expanded to include responsibility for TfL's bus network alongside its commuter and light rail networks.